Your Success Is Our Business
Esha Corporation prides itself on its three tenets: service, pricing, and selection. Esha is here to make your business a success by offering better service than the big stationers, unmatched selection, and aggressive pricing.
Why Choose ESHA?
When it comes to your office,
Esha has you covered: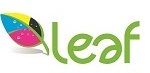 Esha Corp. is proud to be an Authorised Distributor for Leaf Imaging Supplies toners and ink cartridges.
Click for More Info.